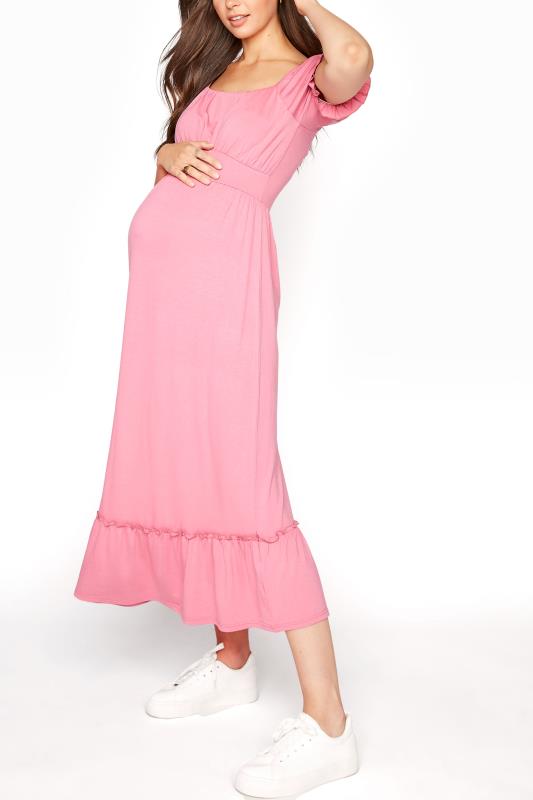 If you're a tall woman, it can be tricky to find maternity clothes that fit well and aren't too tight or too big. That's why we've put together this guide on how to buy maternity clothes for tall women. In it, we'll share our tips on how to find the right size, what to look for when shopping, and the different styles of maternity clothes that fit taller women. We hope this guide will help you find the perfect maternity clothes for your tall body type!
Maternity Clothes For Tall Women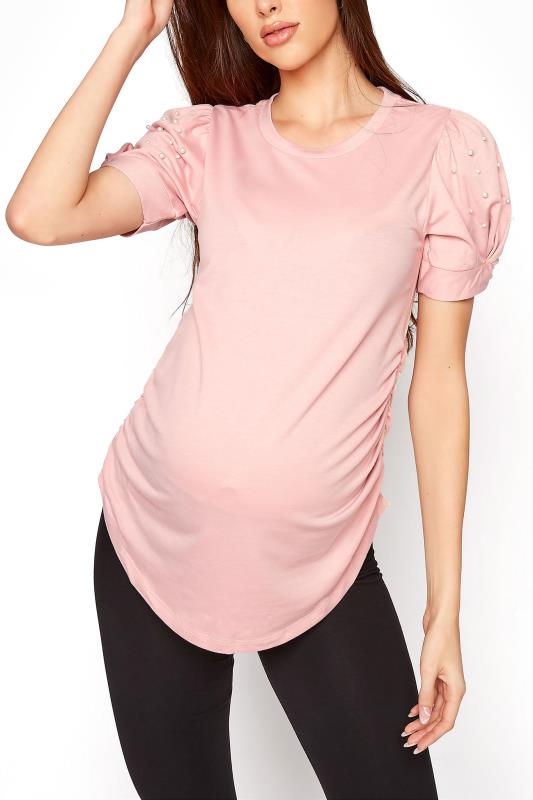 Being tall certainly has its advantages. You can easily stand out in a crowd; you have a distinct height advantage in any business dealings; you have the type of model-height that clothing designers love. However, it can be a challenge finding stylish maternity clothes for tall women.
Many off-the-rack maternity dresses and tops may simply be too short for your frame. Also, it can be difficult finding maternity pants that are the right length for your body. At times, you may even wish that you were petite, thinking that you'd find a better selection of clothing if you were a different size.
Still, it's entirely possible to locate stunning maternity clothes for tall women—if you know where to look. While you may have to invest a little time doing some browsing, chances are you will find a wardrobe that flatters your frame and fits your personal style.
Your first order of business may be to check out the famous J.C. Penney catalog. The catalog features an array of maternity clothes in tall sizes. Because of the company's reputation for quality, the odds are good you will find clothes that are durable as well as being fashionable.
Another option for maternity clothes for tall women is Gap Maternity. For instance, the Gap's maternity tall pants are appropriate for those pregnant women who have a 34 inch inseam. The stretch pants are a particular favorite among tall women. In addition, the Gap offers fantastic buys through its clearance division.
Other tall women swear by Old Navy. The popular retailer has an extensive selection of clothing online, so you can shop from the privacy of your home. Motherhood Maternity is also considered to be a good bet for maternity clothes for tall women, thanks to its wide array of styles and sizes.
Babystyle.com is another preferred option for maternity clothes for tall women. The LA company offers maternity pants with 33 inch inseams which are appropriate for the taller woman. When you surf the company's website, you may be surprised at the impressive selection available.
Perhaps one of the most interesting options is Trendy Mama. The mail order company specializes in customizing jeans that you can wear throughout your pregnancy. The company offers two different conversion styles to fit your needs.
Gone are the days when pregnant tall women were virtually ignored by designers. With so many women nowadays topping six feet, it only makes sense that designers should sit up and take notice. The more you search the Internet, the more amazed you'll be at the selection of maternity clothes for tall women that are available.
In this blog, we will be discussing how to buy maternity clothes for tall women. Tall women often find it difficult to find clothes that fit well and are in style. This blog will teach you how to find maternity clothes that are designed specifically for tall women, and will help you navigate the maternity clothing store maze with ease.
Frequently Asked Questions
Do you go up a size when buying maternity clothes?
Maternity clothing sizes are the same as ordinary ones, which means you'll be the same size in both maternity and regular garments. You'll be a maternity small if you regularly wear a size small. The same holds true for numerical sizes: a regular 6 or 28 is the same as a maternity 6 or 28.
What week should you start wearing maternity clothes?
You may notice that your abdomen has increased about 14 weeks, but you won't be displaying yet because most women don't start showing until around 16 weeks. Most women will have moved to maternity—or at the very least loose-fitting—clothing by week 20.
Which dress is suitable for tall girl?
Tall girls are almost built for maxi dresses, maxi skirts, and midi dresses. When in doubt, opt for longer pieces that will draw attention to your beautiful features and height.